Colorado Law Firm, Attorneys Sheri Visani, Cindy Bargell, Denver, Summit County

ABOUT THE FIRM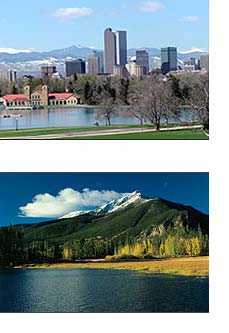 The law firm of Visani Bargell LLC provides quality legal representation and counseling to businesses of all sizes and in a variety of industries and to individuals for business and real estate matters. Sheri Visani and Cindy Bargell, the members of the firm, share a passion for enabling their clients' success by delivering practical, cost-effective and timely legal services with creativity and dedication.
Sheri and Cindy began their legal careers together as associates at a large law firm in Denver in the mid-1990s. Sheri went on to become a partner of that firm before starting her own firm in 2004. Cindy served as an Assistant Attorney General for the State of Colorado in the late 1990s before continuing in private practice for several years with a boutique real estate firm in Denver. In 2009, Sheri and Cindy decided to combine their practices, based on a shared vision for the practice of law and a desire to provide a wider range of legal services to their valued clients. Both Sheri and Cindy had professional careers in the business world prior to becoming lawyers.
We enjoy serving as long-term, trusted advisors to our clients, providing zealous yet efficient and practical advocacy. We are dedicated to thoroughly understanding our clients' products and services, markets and competitors, and goals and objectives. Our experience in the business world allows us to understand the practical realities of running a business. We know how to close deals with a minimum of delay and expense. By diligently minimizing overhead, we are able to offer billing rates significantly below those of larger law firms. In short, we enjoy being an integral part of our clients' endeavors and a significant factor in their successes.
The firm has offices in Denver and in Summit County, Colorado.
SHERI VISANI
Sheri Visani's practice includes the representation of businesses in a variety of industries and ranging in size from large public companies to small, closely-held companies and nonprofit organizations.
Sheri brings her first-hand business knowledge and varied legal experience together to serve her clients with dedication, responsiveness and an in-depth understanding of her clients' business needs and goals. Prior to attending law school, Sheri spent seven years in the business world, including work in marketing and product development for one of the world's largest publishing and entertainment companies. After receiving her law degree, Sheri practiced for ten years with a large Denver law firm, where she was a partner, a member of the Management Committee, and Vice Chair of firm's Business Group. Sheri then continued her practice at her own solo firm and eventually joined forces with Cindy Bargell to form Visani Bargell LLC.
Sheri assists clients in all phases of the life of a business - from helping new businesses get started to working to resolve day-to-day issues including contracts, employment matters, and ownership changes and disputes. She also helps her clients plan and execute major transactions, such as mergers and acquisitions, debt and equity financings, joint ventures, and business succession plans.
In addition to providing general business counsel in these matters, Sheri also does a substantial amount of work for nonprofit organizations, including trade associations, and works regularly in the franchise area.
Sheri is based in the firm's Denver, Colorado office.
CINDY BARGELL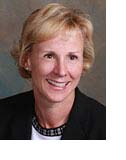 Cindy's practice focuses primarily on real estate and oil and gas. Her real estate experience includes real property acquisition and development, from zoning and entitlement to going horizontal for both residential and commercial projects. She also has experience in the analysis and resolution of difficult title issues. Cindy has structured common interest communities throughout Colorado, working on complex community issues for both developers and homeowners. Cindy can adeptly represent clients on matters ranging from single asset acquisitions to multifaceted development projects. Cindy also has a long history in the oil and gas industry, having obtained her undergraduate degree in Minerals Land Management. Before attending law school she worked for nearly a decade as a Petroleum Landman, and has retained her passion for the industry. She honed her natural resources experience as an Assistant Attorney General for the State of Colorado, representing the Colorado Oil and Gas Conservation Commission and the State Land Board. Cindy has since worked on a variety of oil and gas matters in private practice, representing both mineral owners and oil and gas companies.
After graduating in the top two percent of her law school class, Cindy started her career as a law clerk to the Chief Justice of the Colorado Supreme Court. When she moved into private practice she worked at a prominent Denver law firm where she first met Sheri Visani, and they developed a lasting professional and personal relationship. She left the firm to work for the Attorney General's Office, gaining valuable expertise in both regulatory and policy matters. Cindy later moved to Summit County where for over a decade she continued her practice with a Denver real estate boutique firm, developing her skills and her knowledge in both the real estate and oil and gas fields. When the opportunity to join Sheri came up it became clear the two could complement each other in a variety of practice areas with the same focus on client service.
Cindy brings both legal expertise and business experience to the table in any transaction. She recognizes the importance of cooperating with all participants in a transaction, while still protecting and promoting her client's interest.
Cindy is active in her local Summit County community and has served on the Town of Dillon Planning and Zoning Commission and on the Summit County Housing Authority. She volunteers extensively for many community causes, and recently was part of the Leadership Summit program, refining her skills as both a leader and community servant.
Cindy is based in the firm's Dillon office, located in Summit County, Colorado.
CONTACT US